http://youtu.be/yDwl8t0sXTc

About us

Seeking to benefit the deaf population throughout the Colombia, in its basic communicative needs, through ICT, Centro de Relevo was born, a project between the Ministry of Information and Communication Technologies- MINTIC and the National Federation of Deaf people in Colombia, Fenascol, 16 years ago. Through Centro de Relevo:

1. Deaf people can communicate with any hearing person throughout the Colombia.

2. Request the interpretation service when they need to be served in the different institutions or entities of the country.

3. Our interpreters reinforce their knowledge in Colombian Sign Language constantly through our training courses.

All of this, completely free.
Our numbers until June 2018
3.234.385

Double-way calls

53.324

Registered users

75.284

SIEL services provided

448

ICT Appropriation videos available
Notices
Access figures to our services
Our mobile application has been very well received by our users ... this is reflected in the figures. Autonomy and communication are part of inclusion!
Follow us on social networks
Keep informed! Get to know important information, news, succesfull stories y much more….all you have to do is follow us on Facebook, Twitter e Instagram and Youtube.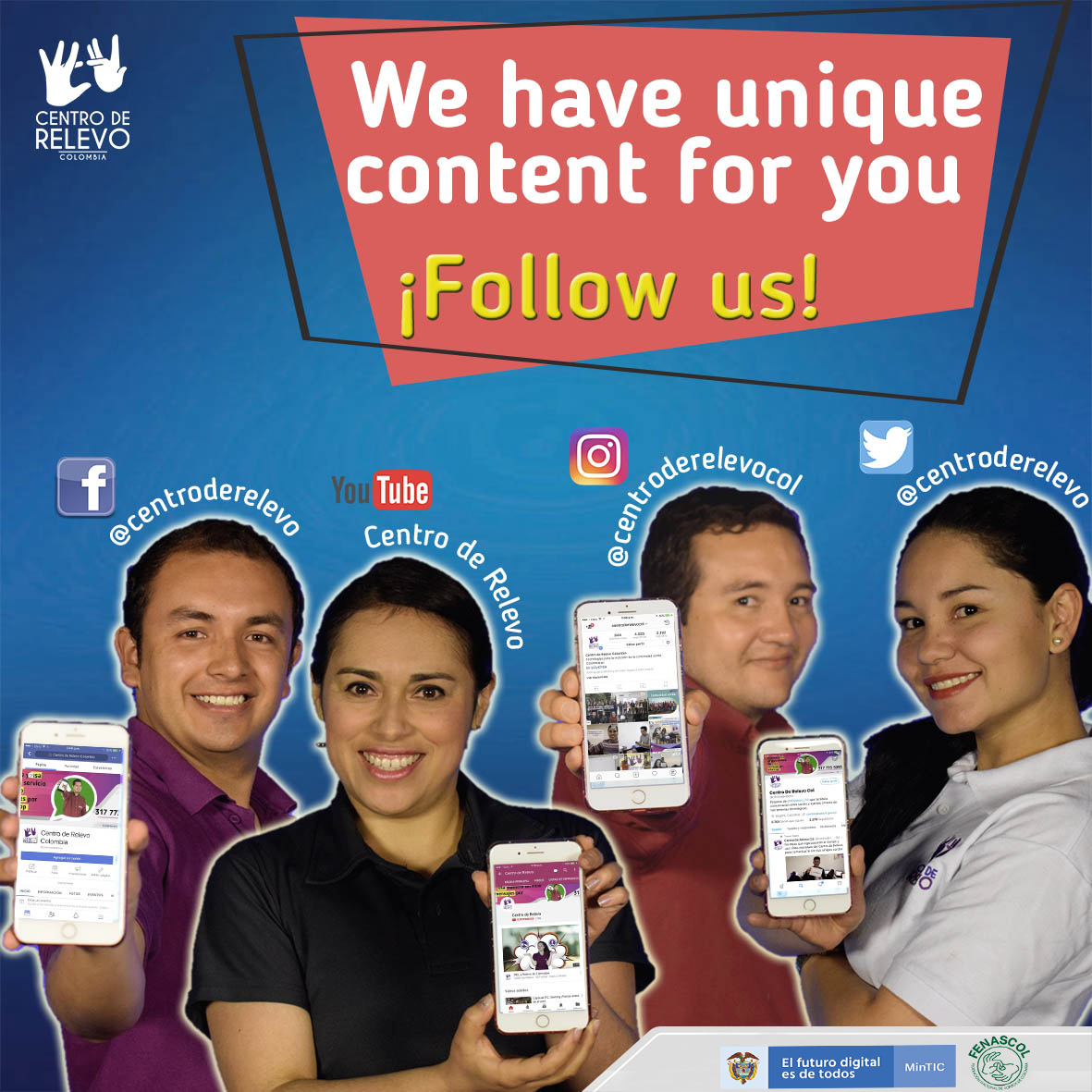 Opportunities for the Deaf people of Colombia
Through our services, Deaf people in Colombia develop independently and enjoy a world of opportunities.
News